Current art history news, exhibitions, videos, reviews, & information posted on FACEBOOK by Dr. Christopher L.C.E. Witcombe
Links to art history resources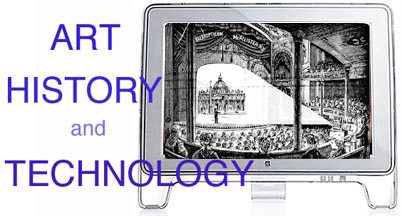 A BRIEF HISTORY
6 - Reproductions
There are, of course, problems with all these forms of reproduction. Roger de Piles was perhaps the first to express misgivings about the uses of engraved reproductions. A little later, in the Preface of his History of Ancient Art, we find Johann Winckelmann railing against the inaccuracies and errors found in reproductive engravings: "Many mistakes", he explains, "...originate from incorrect drawings."
As Susan Lambert points out in The Image Multiplied, it was sometimes the case that the reproductive engraver was not even working from the original, thus increasing the potential for error. More recently, William Ivins, in Prints and Visual Communication, has discussed how reproductive engravings, such as Alberti's of part of the Sistine Chapel Ceiling also have the effect of removing works from their original contexts. They also arbitrarily reduce or enlarge their scale. Printed in black ink, they also lack the colour of the original.
Photographic reproductions are also flawed. Despite his enthusiasm for Daguerreotypes of architecture, when it came to photographs of paintings, Ruskin acknowledged their drawbacks. In Letter 59, dated November 1875, he reminds his readers "that a photograph necessarily loses the most subtle beauty of all things, because it cannot represent blue or grey colours, and darkens red ones; so that all glowing and warm shadows become too dark." Ruskin is referring in particular to a photograph of Fra Filippo Lippi's Uffizi painting of the Virgin and Child and St. John, which he was singling out as his "Lesson Photograph No. 1"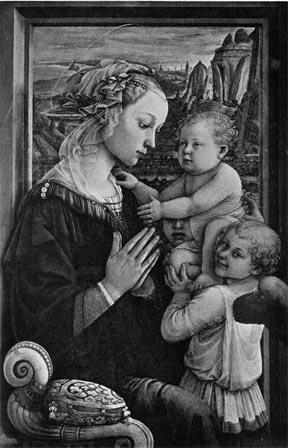 Ruskin's "Lesson Photograph No. 1" (Works of Ruskin vol. 28, Frontispiece)
Fra Filippo Lippi, Virgin and Child and Saint John
Some art historians, like Carl Justi (1832-1912), professor at the University of Bonn and Berlin, rejected photographic reproductions of any sort. He believed that machine-made images corrupted the eye and, despite their apparent fidelity, distorted the original.
Slides, too, provide drastic paraphrases of the original and produce a false impact, both aesthetic and psychological. We all know this to be true.
At least the nature and form of reproductive prints and photographs prevent us from confusing them with the originals they reproduce. But, we tend to take the visual evidence of slides pretty much at face value, especially in the classroom.
You may have noticed how slides have become more than a substitute for the original artwork. In the classroom, when the next slide appears on the screen, how many of us are guilty of saying "This is Botticelli's Birth of Venus painted in...."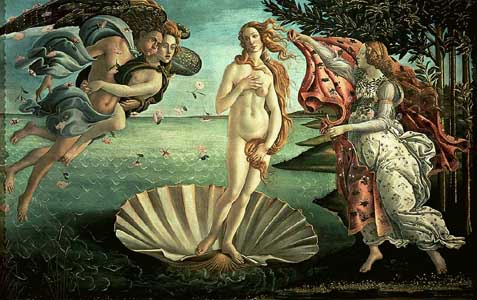 This is not Botticelli's Birth of Venus
This is not Botticelli's Birth of Venus, it is a digitized image derived from a photographic reproduction.
Magritte warned us about this!