Exekias
Dionysos Crossing the Sea
c. 535 BCE.
Terracotta kylix (interior), from Vulci, Italy.
Diameter 41/2 inches
(Museum Antiker Kleinkunst, Munich)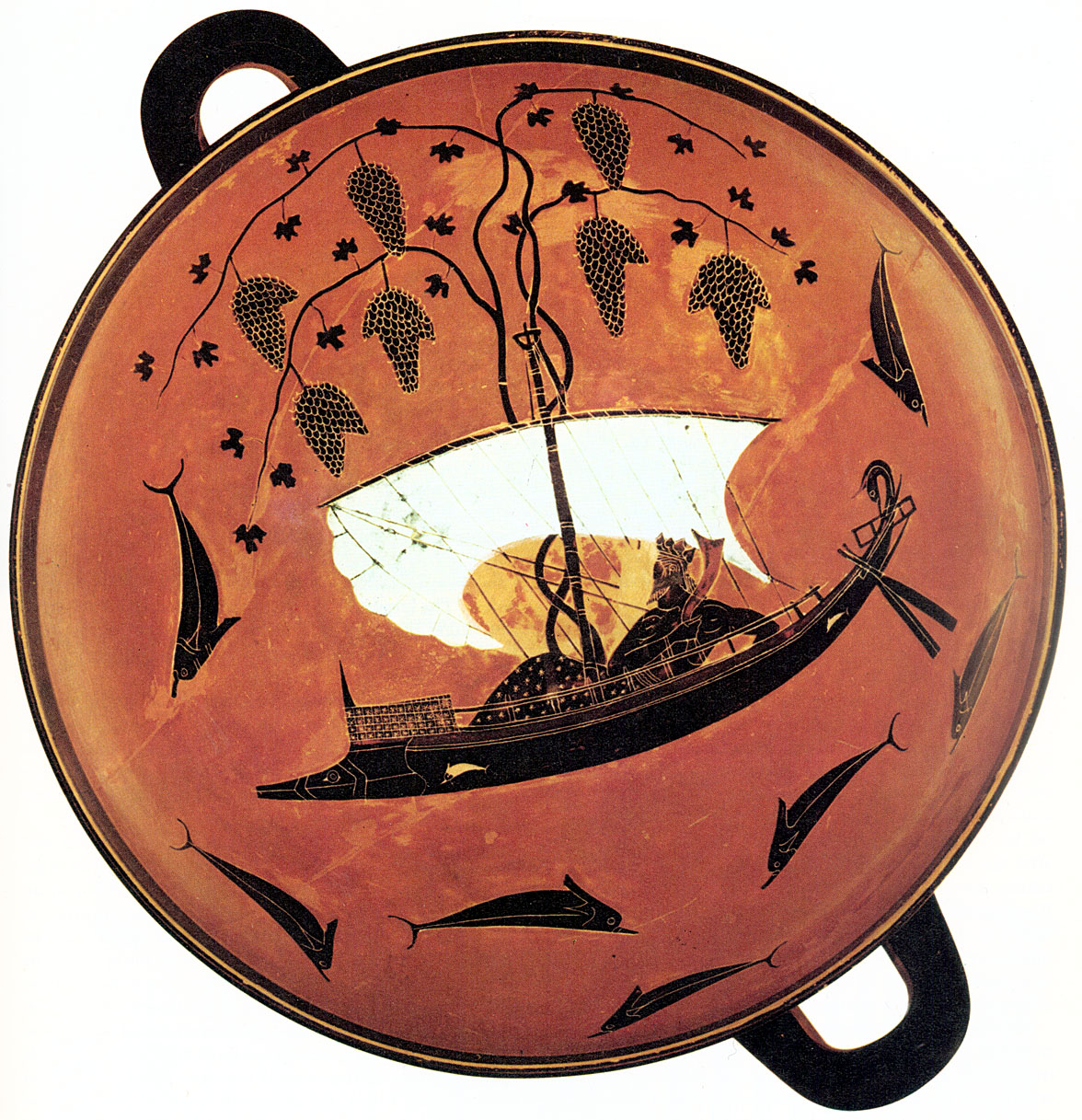 Dionysos was the Greek god of wine (called Bacchus by the Romans) here shown after a episode in which he was captured by pirates, whereupon he caused grapevines to grow all over the ship and frightened his captors until they jumped overboard and were turned into dolphins.
Dionysos seen here reclining in the boat on his return journey, accompanied by seven dolphins and seven bunches of grapes for good luck. Boat under full sail (once entirely white) which is treated not as a conventional symbol but as a sail might acutally look, bellying out and filling with wind.
Exekias showing a new awareness of the physical presence of nature. Light, floating, almost lyrical quality of the image. Also delightfully witty and clever to show the god of wine afloat in a sea of wine in a wine cup.