The two cists in 1900
Knossos
In 1900, in the floor of a small room next to the Room of the Tall Pithos (see map), were found two open (and empty) cists or vats. The upper borders of each were cut so that lids could be fitted and secured. They were evidently used for storage.
---
>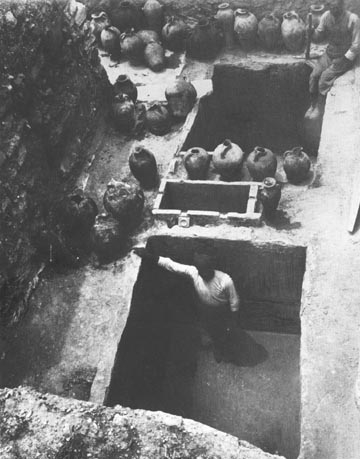 The two earlier cists discovered in 1903
Knossos
In 1903, it was noticed that the floor in the room was sinking and so it was decided to lift the paving and investigate. Beneath the floor were discovered two deep repositories or stone-lined cists (the "Temple Repositories") filled with Middle Minoan pottery and other 'treasures.'
It was possible to leave one of the later cists in position as it lay directly above the partition between the two earlier cists.
---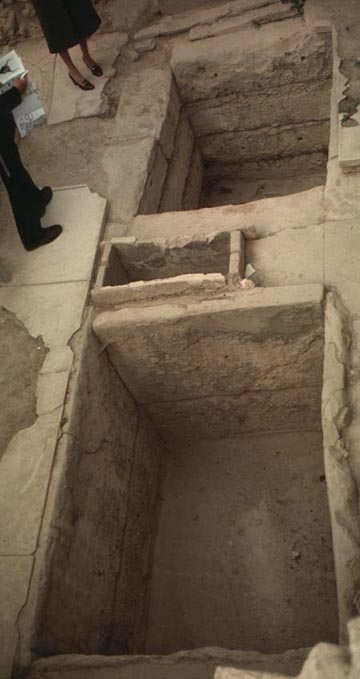 The two cists today
Knossos